I see you there.
Hiding your brilliance.
What is with all that silence?
Why not take a break?
Put all the expectations aside and walk with me for a while.
It's okay.
You will be back in time for dinner.
How are you?
Have you rested?
Are you well?
How is your heart?
I see you are stepping out into the world.
I am so proud of you.
Walk with your head held high.
You are the Goddess of Your Life.
You bow to no one.
Be bright and blaze like the sun.
Come, lets feel the cool caress of the moon and stars together.
Did you know that starlight is in your veins.
Let's talk a walk.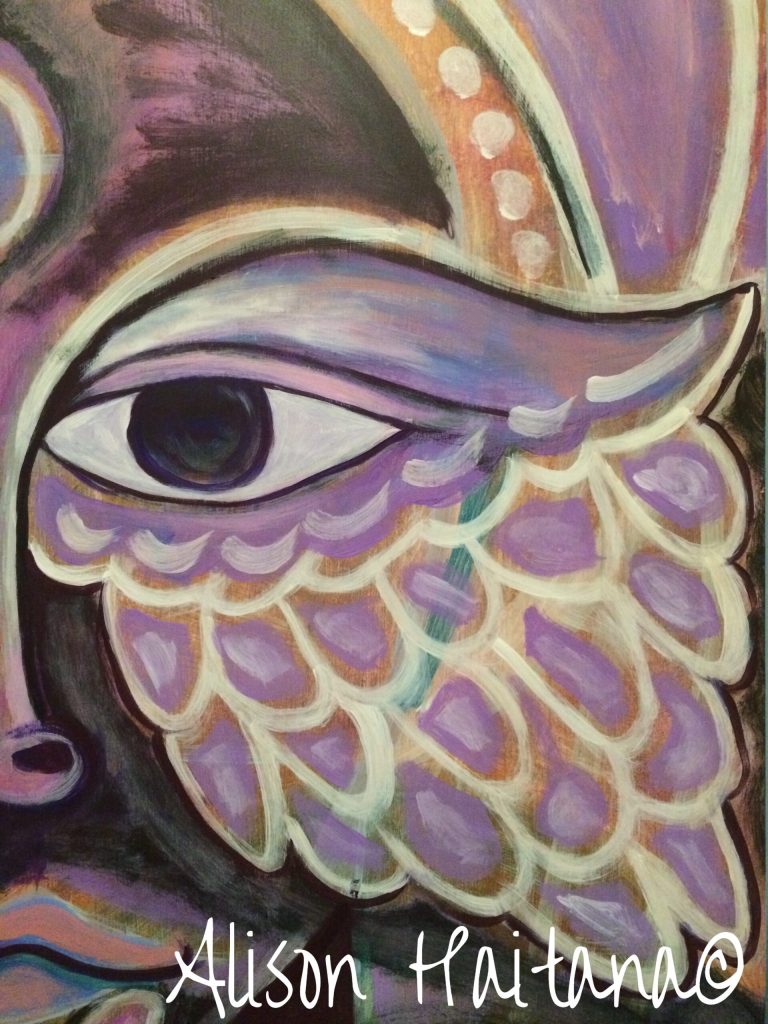 Welcome, welcome, thrice welcome
Soul Whanau (FAmily)!
Thank you for being here and hearing the call.
The call to follow your curious Muse.
She can be slippery, fierce and wild!

Take a pause for a moment and rest within the words of this page.
Let your eyes gaze and your heart read and listen to the story of my soul.
Which is by extension, a story of your own soul's evolution and growth.
The characters might be different, but the experience is somewhat the same.

Enjoy the invitation below for you to join me on a 13 Moon Journey into the Shadowlands with Creativity as our guide.
Re-membering your own epic adventure as a spiritual being having a physical experience here on Papatuanuku (Gaia).
We will use the architecture of one of the the first epic poems "The Descent of Inanna" to symbolically encode and re-weave our own transformational story.

Are you curious enough to see what lies beneath the surface?
Are you willing and able to put in some effort to receive an amazing toanga (treasure)?
Are you the one you have been looking for?
I am a Midwife of Death.
I have been surrounded and immersed in both physical and egoic death from a young age.
Belonging to a family of 16 on my Dad's side, and 11 on my Mum's.
There were many tangihana (funerary rites) to attend and witness.
As I grew, this process of grieving and honoring the memory of a person for three days was transformational.

A gathering of family and friends that was dense with tears, laughter and food.
We were all accompanying and guiding the soul back home in the way we each knew how.
Saying our final goodbyes as the casket lid was closed before dawn on the final day.

"The dead travel at night" was a phrase that I will never forget.
The light is for the living, I guess. So, live in the light.

This is woven into the work that I do now as a Shamanic Practitioner by guiding souls that are transitioning from the physical back home to Source.
It is one of the most profound and humbling experiences that I do.
It is the greatest act of love that I can show to another Soul.
A deep part of my service to the world and one that is achieved by being in a state of dynamic receptivity and cool logic.
Allowing us to safely traverse the worlds adn for me to come back again.
Did you know that you were always whole?
That those parts that you thought were lost, damaged, broken, marginalised or given away.
They were the facets that just wanted to be acknowledged and a relationship formed.

You are a kaleidoscope of experiences that provide texture, colour and tone to your life.
They form facets to the diamond that is your holistic being.
When you remember that you were never broken, were always whole.
You will feel peace.

Part of this program, is an invitation to deepen into the interconnected nature of everything in the universe.
That you are par of this brilliant unfolding and blossoming of your Soul.
The walk into these potentials can be quite mind bending at first.
But when we wrap our heart around it, it will always makes sense.

The program will weave in components about the dimensions, chakras the multiverse and so forth.
Hermetic philosophy, quantic physics and energy.
EVERYTHNIG is energy.
All these elements can expand and grow with you, as you travel through this program.

I would love for you to be a part of this experience.
The experience of being able to transcend the story that you've been telling yourself.
Into one that sees themselves as fully human and fully Divine. Heaven on Earth. A fully expressed co-creator of the New Earth.
Remembering your Divine origins, just evolving and having a physical embodied experience on planet Earth.

Let's walk together for a while.
My Three Pillars of Golden threads
As we travel around the 13 Moon wheel, we will cover the following chapters in your unique retelling of your Epic tale.
Using the story architecture and bones of the Epic Poem "The Descent of Inanna."
Each Chapter will allow you to deepen into the architecture of your own stories.
Peeling back layer upon layer to ultimately find the gold within.
Coming back to retell your Epic story, one of your own choosing.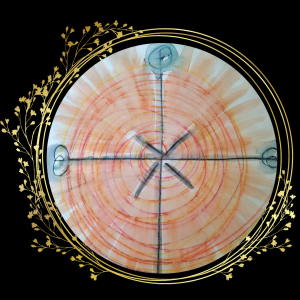 Let us get our bearings and turangawaewae (standing place). Survey the terrain we have already covered and orientate ourselves to the quest and materials needed.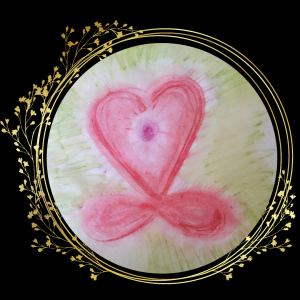 A life lived in intention is a life by design. In this chapter we will be stating our intention and desire. What do we want to name and claim for the journey ahead.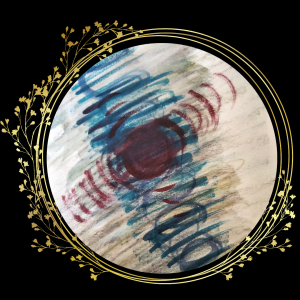 What is the shadow? Something that can be in front, behind and beside us? What perspective are you looking at and where does your shadow lie.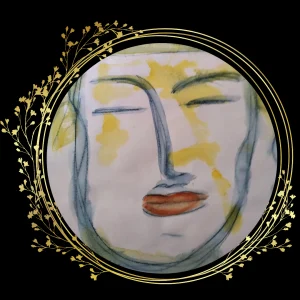 What archetypal pattern will emerge to guide and walk you in your epic journey?
Lets discover the golden threads and start to weave them together.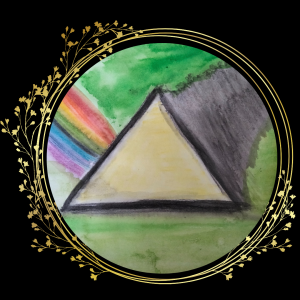 Moon 5: Light/Prismatic Being
We are light crystalised into matter or form. What is the quality of light that you are transmitting into the world?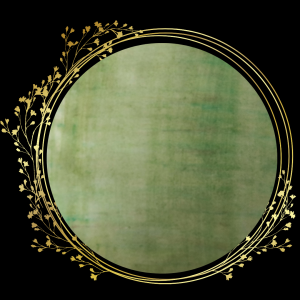 Ahhhh, that feeling when you are in Kairos (Soul) time and all of the Universe stretches out in front of you. Potentials and possibilities are unlimited. What will you choose?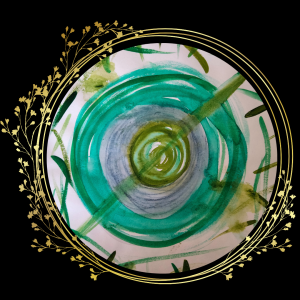 "An unexamined life is not worth living!" What reflections and programs are starting to emerge. Do you need all that baggage as you move forward. Lets examine it with a compassionate heart and see what will remain.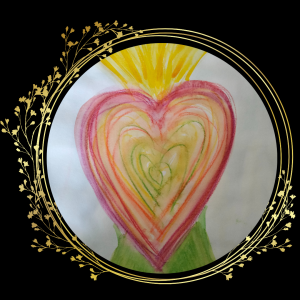 We are Divine, whole and holy. Let's pause here in this chapter and marvel at the beauty and utter breathlessness of our magnificence.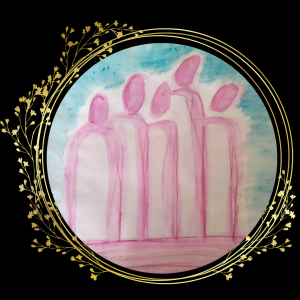 As we start to look around, perhaps there are relationships that need tending, nurturing and pruning. How are we going to find our tribe and create boundaries for a harmonious life?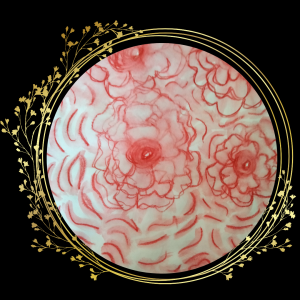 The captivating scents and memories are woven into the very fabric of our being. How can we harness the fragrance of our blossoming story?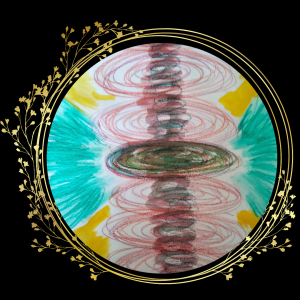 The dross (base or undesirable material) has been discovered and an atonement has occurred. The Gold remains. What is it and how can we share this medicine with the world?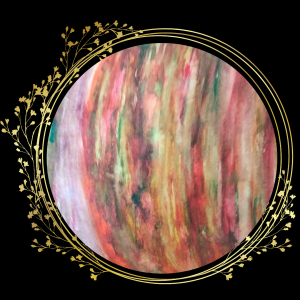 A sense of being free, fully expressed and embodied is potent and powerful indeed. You are here on the other side of the abyss. What taonga (treasures) have you discovered and what are you grateful for?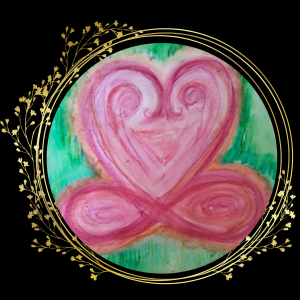 As we gather up all of us into an expanded sense of self. What daily devotions and non-negotiables are we desiring to put in place. 
What is our epic story to date and what is coming into view? 
What is involved in the program?
Showing up for yourself
Creation of artefacts in the form of an archetypal painting process called Genesis and an amulet created from each step in your journey. 
Weekly calls during the lunar cycle (Co-Creating, Q&A, Guest Guide & Integration Circles) for 60-90 minutes each
Content every month, including the Genesis painting process – approx 1-2 hrs
Journaling and reflection exercises
BONUS content as it come into view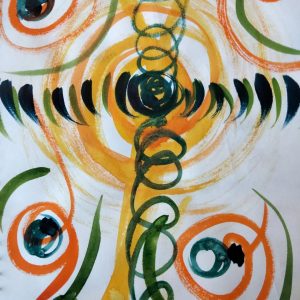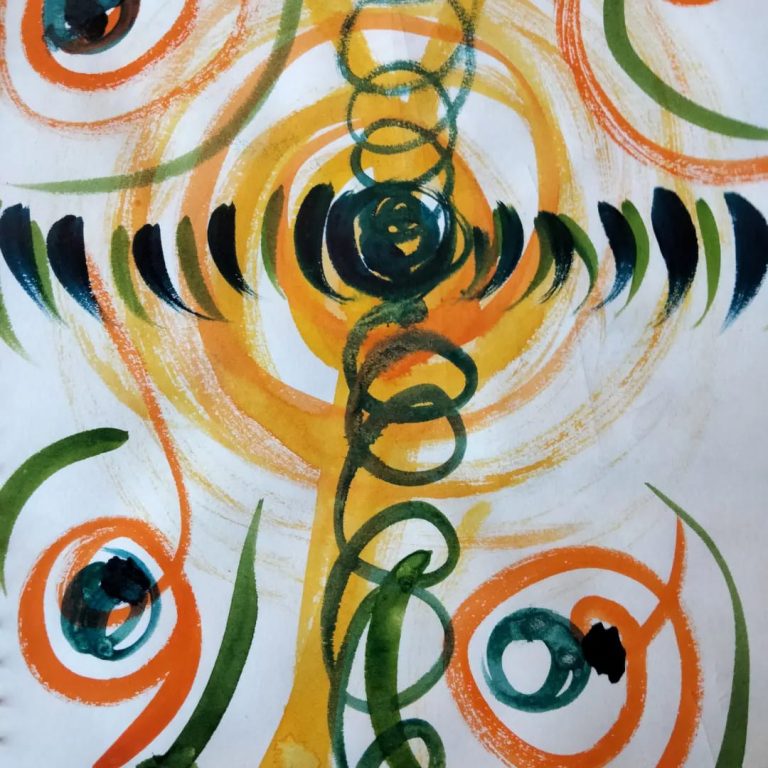 What are some of the things I can expect to receive?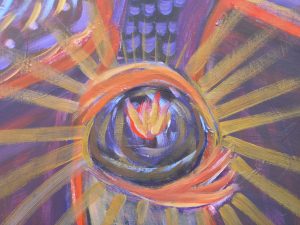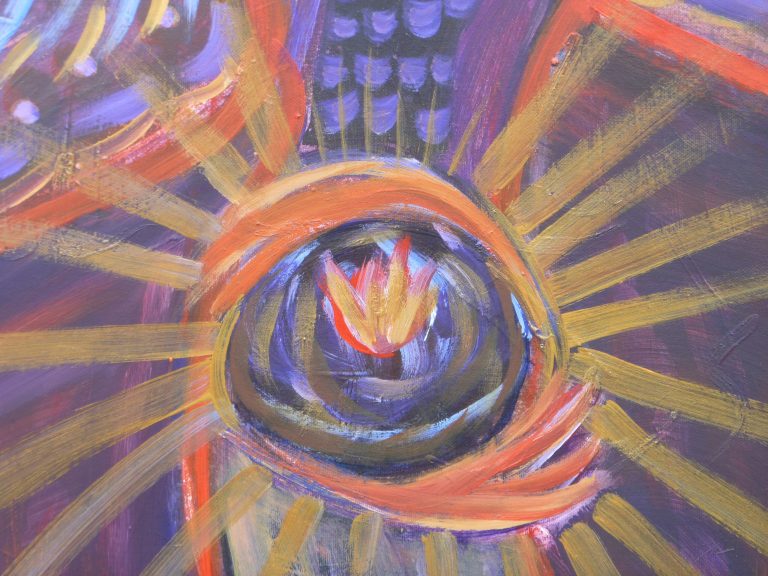 Know Thy Self. Create the space to view self through a compassionate and loving gaze for insight and evolution.
Accessing your own specific form of creativity by using an intentional creativity painting process. No experience necessary, just a willingness to try.
Increase awareness & cognition. The ability to deepen into self-regulation and nervous system regulation.
Ability to create tailored devotionals specific to you
Collaborate & Co-Create in a community of kick ass humans.
Creating clarity around what you desire and bringing it into form.
My unwavering ability to see you, witness you and keep it real.
More tools for your own exploration – Shamanic Journeywork, Tapping, Visualisations, Metacognitive Drawing, Work in the Akash, Archetypal Patterns, Channelling, Intuitive Intelligence and many more
Ability to remember the innate wholeness, divinity & perfection of the self in this journey.
Potential to send healing to concurrent, present & ancestral timelines. Create a ripple of healing that spans space and time, present, past & future.
Be able to find spaciousness in the moment from event to reaction, enabling you to be the eye in the storm.
Being in ceremony and creating rituals for self.
How do I know if this is for me?
Do you desire to deepen into the gloriousness of who you are, without all the layers of conditioning? Explore the vastness of self as Divine?
Are you looking to gain access to your own internal insight and strengthen the muscle that is your intuitive intelligence?
Would you like to discover new ways to embody and ground yourself into this amazing experience as a Divine being having a physical experience here on Papatuanuku (Mother Earth)
Are you seeking for a way out of the programming and conditioning that exists to cage your beauty?
Are you willing and able to do the work?
If so, then there is a place at the table for you. 
I would be honoured to create space for your evolution.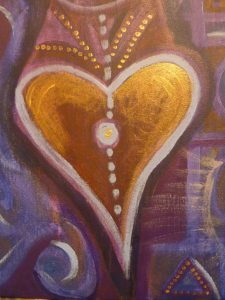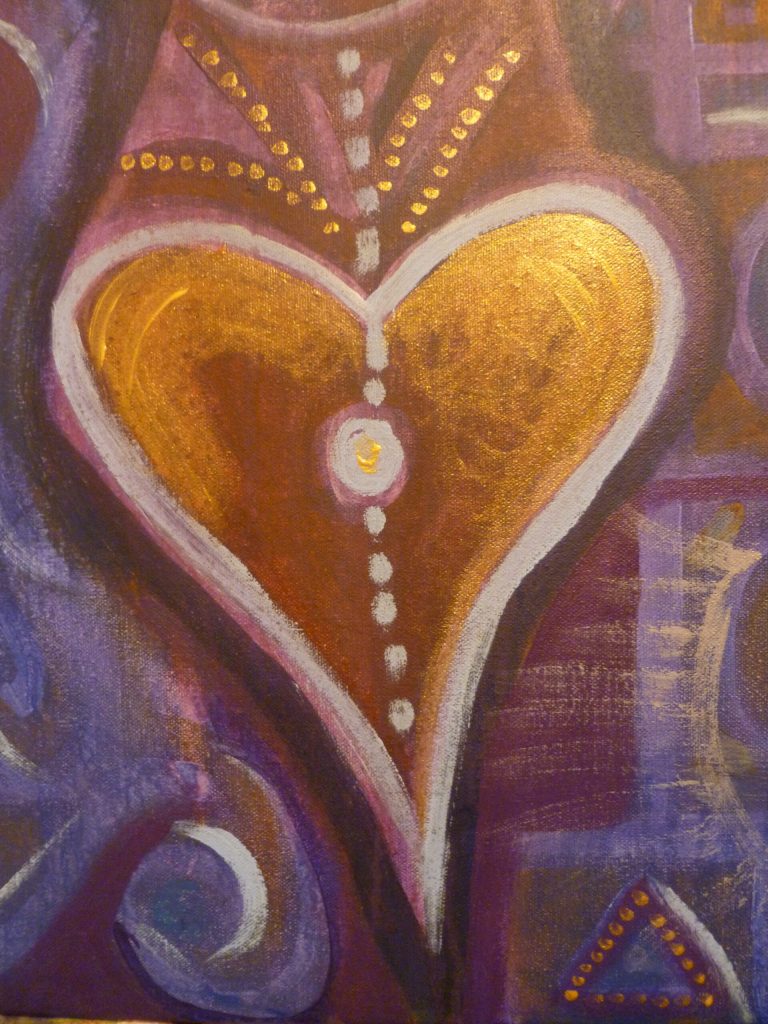 Materials needed for the Journey
A BIG Canvas – 101x76cm or 40×30″ at a minimum. If you can get bigger, go for it. Any depth of canvas is fine (museum, gallery etc).
Easel/table/wall. For canvases over an arm's length you will need a sturdy upright easel. You can always place canvas suspended by nails/screws directly against the wall.
Acrylic paints – A collection of acrylic paint in a basic rainbow of colours. (ie any red, orange, yellow, green, blue, purple, white, brown & black.) Many in the IC community use GOLDEN Fluid Acrylics. But all brands are workable.
Paint Brushes -An assortment, starting with a big ones like a Sash brush, a larger filbert, rounds, flats and one smaller liner brush for detail. A variety of sizes and angles are good. The inexpensive Hog Hair are brilliant and great for the "scrubbing" method. Start with 5 and build up as you go along.
Spray bottle with a fine mist filled with water
Paint palette – or use a small plate, plastic lid etc
Also gather painting smock/clothes that you can get paint on, jars for paint water, paper towels and also a few rags (old t-shirts are the best)
Sharpie/Texta – black, twin tipped if available
A large blank visual journal with thicker mixed media paper.
Selection of;
Coloured markers with various tips and colours.
Coloured pencils (Recommend Derwent Inktense pencils as they activate with water a two for one!)
The gathering of a bead/gem every lunar cycle to create an amulet of the rites of passage you underwent.
Journal and pen for re-writing your epic story.
Wow, what an offering. You are an amazing gentle guide.
I was a student in a course Alison offered recently and the amount of knowledge she carries is mind blowing and probably never ending.
She was always available to give her truth and offer information that I was free to do with what I wanted.
Her method of teaching and holding space is very gentle. She has a way of showing you doors of information that you can open yourself.
I find that style very empowering and I am still radiating and learning more.
I would recommend her course and guidance if you are looking for more and willing to do the work.
Darlene
AAYSR Program Beloved
I would definitely recommend this workshop and any from Alison.
She presents with such authenticity and fun that you enjoy yourself totally while delving deep into your psyche to reveal messages from your intuition and create an amazing painting at the same time.
Melissa
13 Step IC Beloved
I feel like I always had the power to shift things but had no idea how to unleash them, and I am so grateful to Alison for her insight and nurturing through the course and the process.
Meryl
AAAYSR Program Beloved
I certainly would recommend this offering from Alison to friends & family…
Using art to express your visionary plan and breaking it up into rooms – this enabled me to create a website for my healing business that was exactly what I wanted.
Gilly
Vision Plan Beloved
I can attest to Alison's superpower!
She is truly what she says is!
She can apply her brilliant mind and spiritual essence to any and all issues while also finding the right way to express what it is I am struggling with.
She can then suggest how to weave my life into a more congruent whole.
Deep change is taking place, but all we are doing is having an incredible conversation!
Thank you Alison for your willingness to share your superpower!
LW
AAAYSR Program Beloved
Meet the Facilitator, Support Team & Guest Guides for your 13 Moon Journey!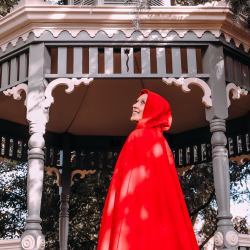 Midwife of Death, Visionary Artist & Alchemist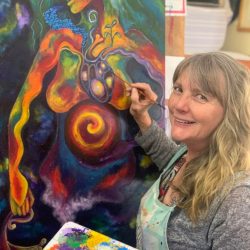 Artist & Intentional Creativity Teacher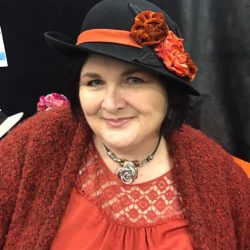 Artist & Intentional Creativity Teacher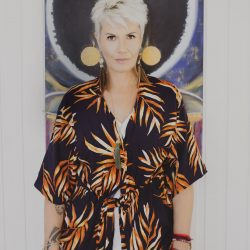 Artist & Intentional Creativity Teacher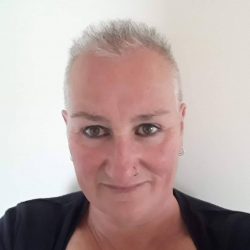 Shamanic Practitioner & Esoteric Hypnotherapist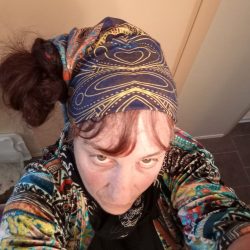 Reiki mistress, Intuitive Energy Medicine, Polarity Therapy, Fragrant Flower Floozy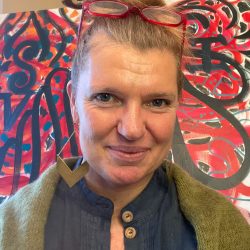 A Shadow Dancer, Creative Activator, and socially responsible scientist (PhD).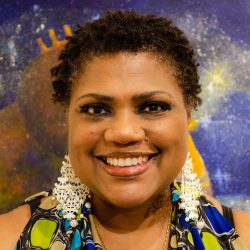 Cultural Ambassador, Mystic Midwife for Empowered Women and Artists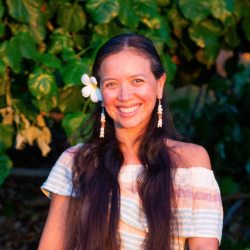 Artist, Founder & Chief Expression Oracle of New Earth Luminary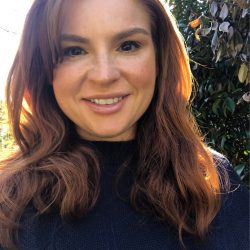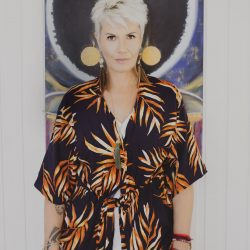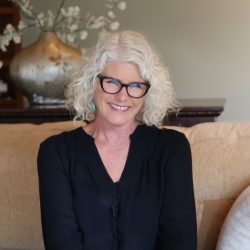 Intuitive Intelligence Trainer & Conscious Entertainer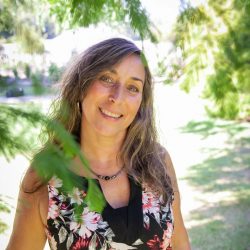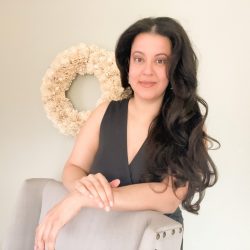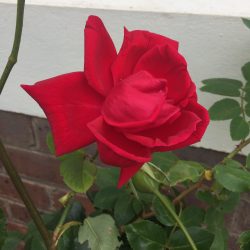 Cultural-change expert, Enchantress, & Way-finder of the Heart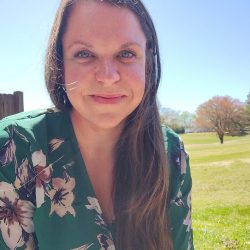 I have the blood of a rebel heart flowing strongly within me. This is the familial lineage that I hold but also the life experience that I bring to the table.
Mischiefs, revolutionaries, healers, fringe dwellers, gangsters, mystics, and everything in between.
Always feeling like I was on the outside. I developed an uncanny ability to question everything, push back at the status quo and absorb vast tomes of information & data to 'find' what I was looking for. 
After years of searching inward to mine the gold within. I have come up for air.
I am a Sacred Visionary Leader.
Light Alchemist
Rebel & Catalyst Queen.
Leading  with my Hearts Intelligence in a co-creative collaborative with the Divine.
I offer up myself and this vessel in sacred service for the ushering in of the next evolution of humanity.
Not a biological or physiological evolution.
An evolution of consciousness!
Quantum Human
Anthropas
Human 6.0
Whatever the label, we have work to do and I am here to forge a path so others can see it is possible.
"It only takes ONE, to tip the scales!"
Is that YOU?
Arohanui,
Alison xx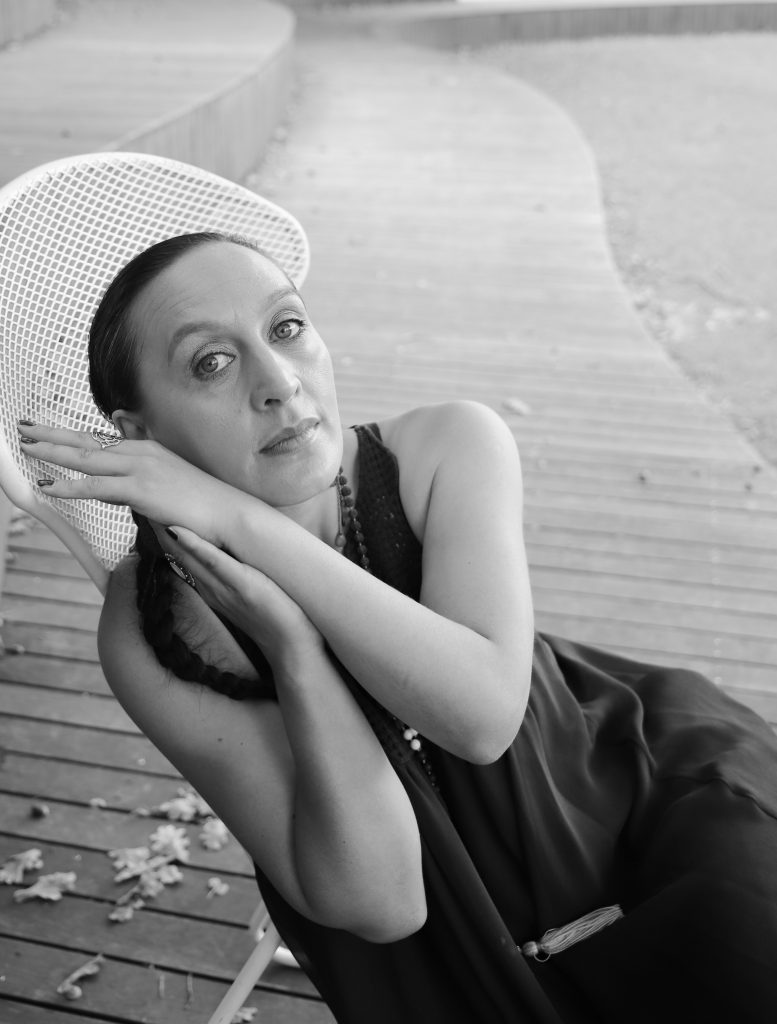 Ready to rewrite YOUR Epic story?
Join me on an amazing adventure into your subconscious to extract the gold within.
Your Imagination awaits.
CO-Creator UPGRADE: additional 1-1 support (13 sessions) and scaffolding for your journey into the shadowlands. weekday Voxer voice and text messaging, with a 1-1 intuitive session every moon cycle for $2222.
Partial scholarships available, Contact me for more details on admin@alisonhaitana.com