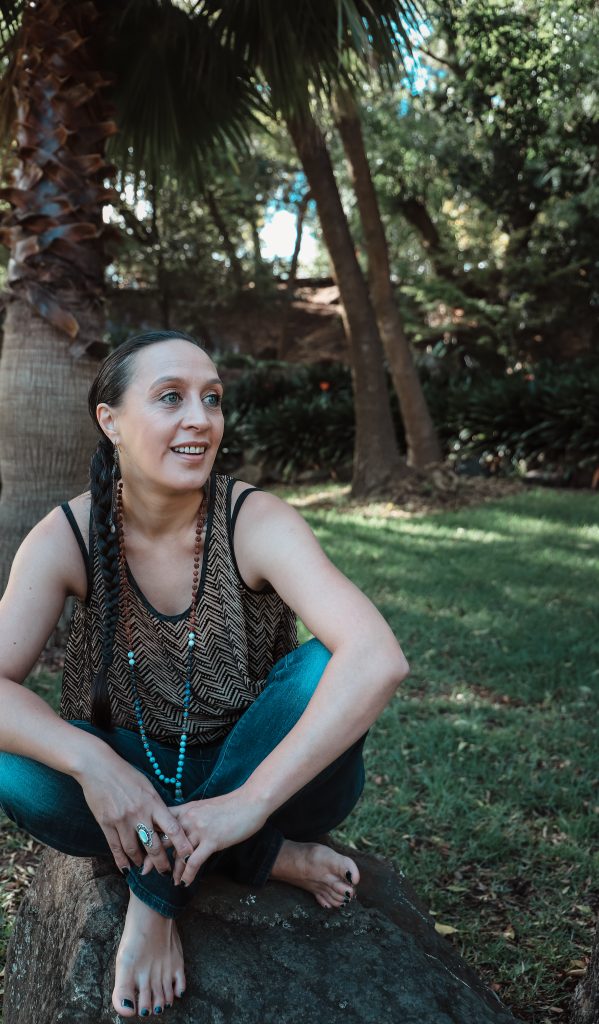 IT ALL STARTED WHEN…
I hit an emotional and mental rock bottom. It was all too much, the emptiness was crippling. This was accompanied by a nagging feeling that there was more. The world that I was a part of was; hyperactive, manic and chaotic, just like my mind.
The emptiness and void demanded to be filled, but with what? I tried many substitutes, but they all fell short. This only made the emptiness grow and become larger. In the end, it was just escapism. A distraction of my ego to stop me from finding my true strength and power.
It was then, that I stumbled across the Medicine Woman Centre for Shamanic and Esoteric Studies. Once my shaky feet were placed on that ancient green path. Everything else fell away, there was a homecoming. Then the real work started. A warriors divine dance for the reclamation of my Soul and Spirit. I was being guided to co-create my authentic life into being. 
The hunger that was once so destructive and ravenous had ceased. I had found my peace and purpose. 
My passion is language and the power it has in our lives. I am particularly interested in how language and the choice of words play a significant part in the way we experience and recall life.
I have been very fortunate in re-weaving and re-telling my own story. This has been with the assistance of First Light Flower Essences of New Zealand. Helping me to modify my internal narrative and tone so I can experience the limitlessness of life as a Spirit having a physical journey.
I am able to help you find the uniqueness that you hold within. Shining a light in the darkest places in a safe container. Enabling you to see the magnificence & beauty of who you are, innately whole.
I am also a self-confessed bibliophile. If I could live in a library, it would be heaven!
Oh, I am also a bestselling author. Check out my co-authored book 'Ready to Rise – 62 Ways You and Your Business Can Thrive and Grow in Challenging Times'
PRISMA Practitioner – Intentional Creativity Practitioner Training
Medicine Woman Ritual of the Twelve Gates© (enrolled) – An Alchemical Journey Through the Emerald Tablet to Return to the Goddess
Colour of Woman Teacher Training© – The Intentional Creativity Teacher Training educates and empowers women to lead circles, workshops and guide communities.
Medicine Woman Rite of the Twelve Celestial Regents© (enrolled) – The 12 Magical Planetary Rites of Passage for Working with Eighth Ray Ritual Magic® to 'Purpose Good'.
Medicine Woman Certificate in Shamanic Studies© – The 24 Original Ancient Rites of Passage of the Shaman
Medicine Woman Certificate in Healers Studies© -The 12 Original Ancient Rites of Passage of the Healer
Medicine Woman Rite of the Six Moons© – The Original Ancient Lustral Rites of the Lightworker
Reiki – Level 1 with Caroline Hales
Integrative Energy Healing – Level 1 with Caroline Hales
Crystal Shamanism – Level 1 with Rachelle Charman of The Academy of Crystal Awakening
I am a rebel Creatrix of New Earth Entrepreneurship.
Using the wisdom & magic of Nature, Creativity and Intuition to cultivate spaces and soul infused systems & processes for our conscious evolution.
I do this for Papatuanuku and all her kin. Breathing and seeding love into the dark recesses of our collective consciousness. 
We all rise and become alchemist magicians mediating between Heaven & Earth through the temple of our physical being.